Clouds of Gelato – Part 1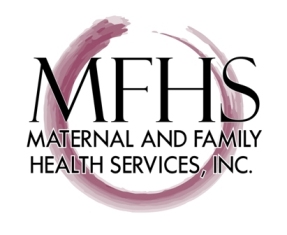 At our last stop on our tour of Italian Desserts, we walked down streets lined with Cannoli under light and fluffy clouds of Gelato…again, the colors and flavors if dropped by teaspoonfuls by The Maker. The differing shapes and sizes wrought by His Hand defy imagination. As they move on the wind currents and change shape and size and cluster together as clouds do, I am amazed by the beauty above me. I am speechless and in only word that comes to mind that is not good enough!
SOME GENERAL INFORMATION…
Gelato, or Gelati (plural), is Italy's version of ice cream. Since it is an "ice cream", it shares many of the same ingredients of ice creams made around the world, like milk and cream, sugar and sweeteners, flavorings like fruits, nuts and essences; and air. Gelato is different from many ice creams in that it does not contain eggs. Gelato can be pasteurized or not and the end product usually contains less than 55% air. This makes it a denser confection.
THE HISTORY…
The history of Gelato goes back to the 16th century but there is great confusion as to who gets credit for inventing it. Most of my research shows that credit is given to Bernardo Buontalenti, a Florence native, who is reported to have delighted the courts of Caterina dei Medici with this Italian Dessert. The Italian people are most assuredly credited with introducing this delightful Italian Dessert to the rest of Europe. Sicilian born Francesco Procopio dei cColtelli, was the first to sell it to the public consumer. The Gelato process has been handed down from generation to generation right into modern day by the Italian families. Improvements have been made over the years and the product has been perfected into the tasty, frozen treat we enjoy today.
Typically, Gelato is made with fresh fruit, nuts, pure chocolate pieces, chips or flakes, small confections or biscuits or cookies. It can also be made with water without dairy products. When made this way it is called Sorbetto (or Sorbet). The milk based gelato is thought to have originated in Northern Italy while the fruit and water based gelato is thought to have originated in
INTERESTING FACTS…
Other countries also make iced confections similar to Gelato; in Argentina it is called Helado and in France they make a frozen confection that is slightly higher in fat called Glace. Other Italian food products also use gelato as an ingredient. Included in this list are ice cream cake, spumoni, semifreddos (gelato cake), cassate and Tartufo. Gelati are often eaten in a cone or in a bowl with a wafer. Traditional flavors are almond, apple, apricot, black cherry and cream, chocolate, coconut, coffee, custard, red fruits, grapefruit, hazelnut, lemon, melon, mint, meringue, panna cotta (literally "cooked cream"), peach, pistachio, raspberry, rum raisin, spumoni, stracciatella, strawberry, tiramisu, vanilla, watermelon, white chocolate and zabaione (egg and Marsala cream). Some of these will be covered in later articles.
Stay tuned for more delightful information on Gelato coming in a few days. course…recipes will also follow. So join me for the second installment of Clouds of Gelato.